Bending stainless steel tubing requires a great deal of force and knowledge of the material's elastic limit. When making a tight bend, the inner diameter of the tube and the thickness of the outer wall must be measured. When achieving a tight radius, mandrel tube bending is the most effective method. If the radius is too small, the material may stretch beyond its elastic limit. In such a case, three-roll bending or rotary draw bending are recommended.
The corrosion-resistant properties of stainless steel make it a popular choice for structural applications. This material is available in several different alloys, including 304 and 316. Because it is easy to clean and has very low maintenance requirements, it is also an affordable choice. Compared to other metals, the initial cost of stainless steel tubing is higher, but it can pay for itself over the long term.
wholesale corrugated stainless steel tubing manufacturers
is typically available in bar, sheet, and pipe forms. Some stainless steel tubes are available as a seamless coil. Many designers like stainless steel for its aesthetically pleasing look. Stainless steel tubing can be treated to increase its resistance to rust and corrosion. It also resists vibration fatigue and scaling.
Pipes and tubes are often used interchangeably, but they are different in appearance and purpose. The distinction between the two depends on how they are used. Pipes are used in many different applications, while tubes are generally used in structural applications. Ultimately, a
wholesale flexible gas pipes factory
is generally stronger than a pipe. However, if you need to use a pipe in a structural application, make sure to consider the application before making a final choice.
Type 304 stainless steel tubing exhibits good corrosion resistance, machinability, and weldability. It can withstand high temperatures and is often used in parts that require machining. Type 316 stainless steel tubing is similar to type 304, but it contains molybdenum, which improves its corrosion resistance. It is also easily welded.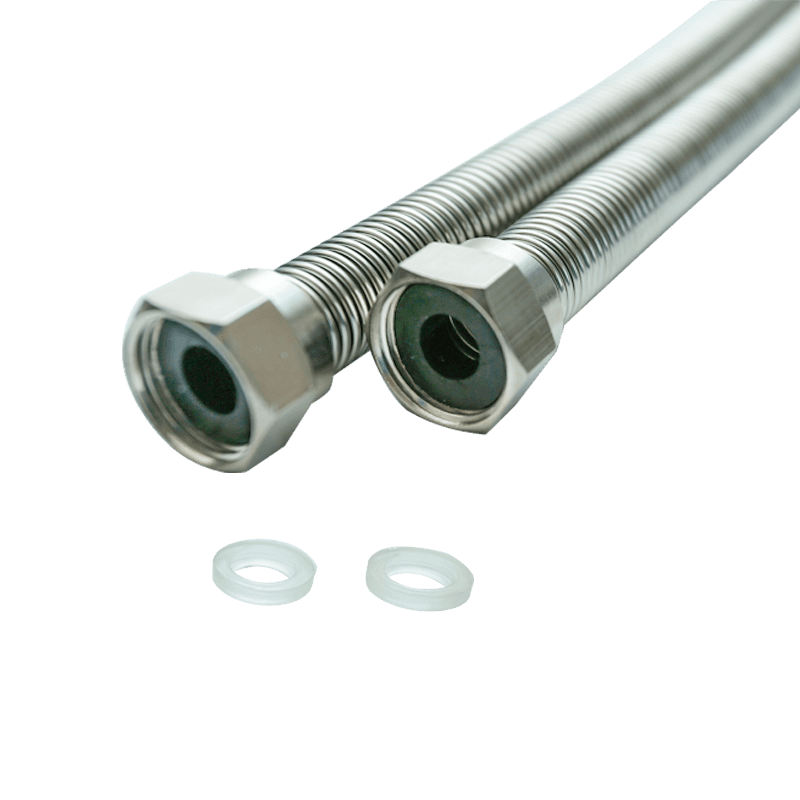 1: Healthy, safe, environment
2: High and low temperature resistance, high pressure resistance
3: No scaling, corrosion resistance
4. Resistant to pressure deformation, good flexibility
Gas tube is special tube used for gas application. Instead of traditional rubber hose, Sansheng gas tube is easy to install, reliable connection, corrosion resistance, more flexible, long life, good bending performance. The flexible covering material make the tube more safe, cleaner and nicer. It is widely used in the market .
Sansheng company with more than 20 years' history is headquartered in Shanghai city. We enjoy very convenient traffic, near Pudong airport and Ningbo port. Shanghai factory covers over 24000 square meters, produces corrugated stainless steel tube. The branch factory is located in Yuhuan Zhejiang province, supply all kinds of brass valves and fittings and Braided Stainless Steel High Metal Hose.