According to the different appearance of the hose, it is mainly divided into three types, one is an annular corrugated hose, one is a spiral corrugated hose, and the other is a braided hose. Most of the three pipeline raw materials are made of stainless steel 304. The main difference is its physical structure. Different structures lead to great differences in the functions of the three pipelines. The following small series will introduce the three channels to you.
1. Spiral bellows
The spiral corrugated pipe is a tubular shell with corrugations arranged in a spiral shape. There is a helix angle between two adjacent corrugations, and all the corrugations can be connected by a helical line. Compared with the annular corrugated pipe, its length can reach 300m, the passage is unchanged, the water resistance coefficient is also twice as small, and it has good elasticity, high strength and anti-vibration. And the characteristics of 304 stainless steel itself.
Mainly used in domestic water pipeline system, solar connection system, heating system, etc.
2. Annular corrugated hose
The annular bellows is a tubular shell with closed annular corrugations, and the waves are formed by series of annular corrugations. The annular corrugated pipe is formed from seamless pipe or welded pipe. Restricted by the processing method, the length of the single tube is usually shorter and the strength is lower than that of the spiral corrugated tube. The advantages of annular bellows are good elasticity and low stiffness.
According to the use, the stainless steel corrugated soft corrugated pipe is classified according to the use: mainly including metal corrugated pipe, corrugated expansion joint, corrugated heat exchange pipe, diaphragm diaphragm box, etc.
3. Stainless steel braided hose
Braided hose refers to the product after braiding a layer of stainless steel wire outside the stainless steel hose or hose, which is mainly used for electrical circuit protection and pipe connectors such as household faucets, toilets, and showers.
Braided hoses can generally be divided into single-headed tubes, braided tubes, and shower tubes according to the above functions. Braided hoses can be divided into low, medium and high grades according to the production process.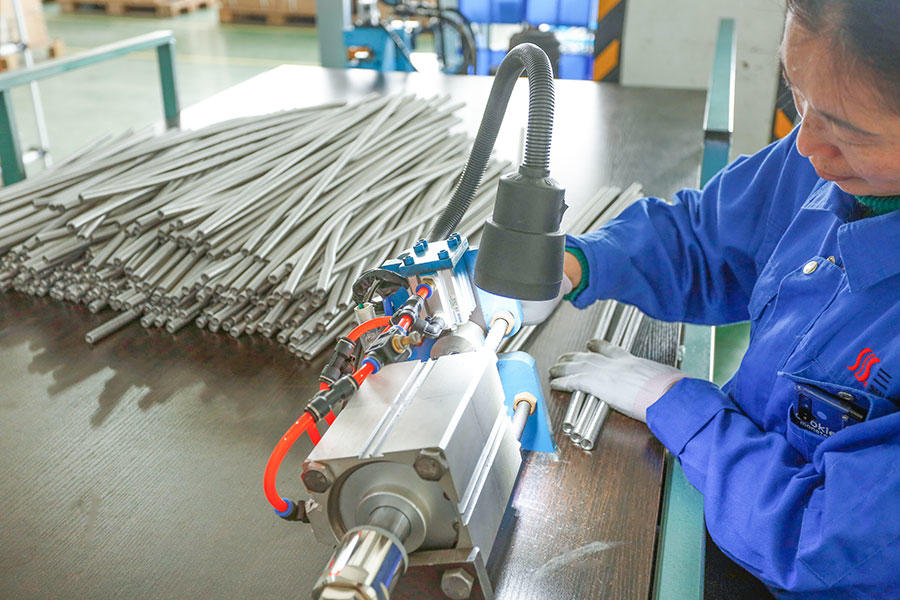 Shanghai Sansheng Health Technology Co.,Ltd.
with more than 20 years' history is headquartered in Shanghai city. We enjoy very convenient traffic, near Pudong airport and Ningbo port. Shanghai factory covers over 24000 square meters, produces corrugated stainless steel tube. The branch factory is located in Yuhuan Zhejiang province, supply all kinds of brass valves and fittings.As a famous China flexible metal hoses manufacturers and custom metal flex hoses factory, our core business is the production of CSST corrugated stainless steel tube 304 (with high resistance to pressure and deformation ) for two different applications: Plumbing and Gas.We specialize in manufacturing and supplying a wide variety of water tube and gas tube, wholesale metal flex hoses, and all kinds of fittings. Our ISO9001 certification further assures our internal and external quality control. We guarantee our customers high-quality products, quick delivery, and direct and attentive customer service. All the while we continue to actively seek mutual cooperation in business and technology, advocating OEM and ODM projects. We are looking forward to working with you.