Metal hoses include threading metal hoses and
corrugated metal hoses
, which are mainly used to protect transmission signal lines, wires and cables, optical fiber cables, etc. Mainly used for bath hoses, kitchen washbasin hoses and industrial workshops to protect cables and wires from external damage. Metal hoses generally have the characteristics of waterproof, insulation, fire resistance, tensile strength, etc., and have good bending and tensile properties.
Metal mesh pipes generally refer to metal braided pipes, which are composed of multi-layer inner pipes, each layer has a different structure. Generally, the inner layer is a rubber pipe, the middle is a thermal insulation layer, and the appearance is a stainless steel wire braided mesh pipe. It is used for faucets, toilet PE pipes, and shower pipes. Accessories.
Compared with metal hoses, metal hoses have stronger toughness, strength, tensile strength and more household use; metal hoses are used more by enterprises as infrastructure laying projects; metal hoses have better sealing Resistant, but easy to break, the metal hose has low sealing and easy leakage.
Metal hoses are everywhere in our lives. Due to the outstanding product advantages of metal hoses, it is welcomed by the market. In use, the service life of metal hoses has always been the focus of attention. Extending the service life of metal hoses can reduce the cost of using metal hoses. When using and selecting ultra-high pressure hoses, appropriate pressure-grade hoses should be selected according to the working pressure of the ultra-high pressure washer. When the actual pressure exceeds 1.25 times the specified pressure, the service life of the hose will be shortened by 50%.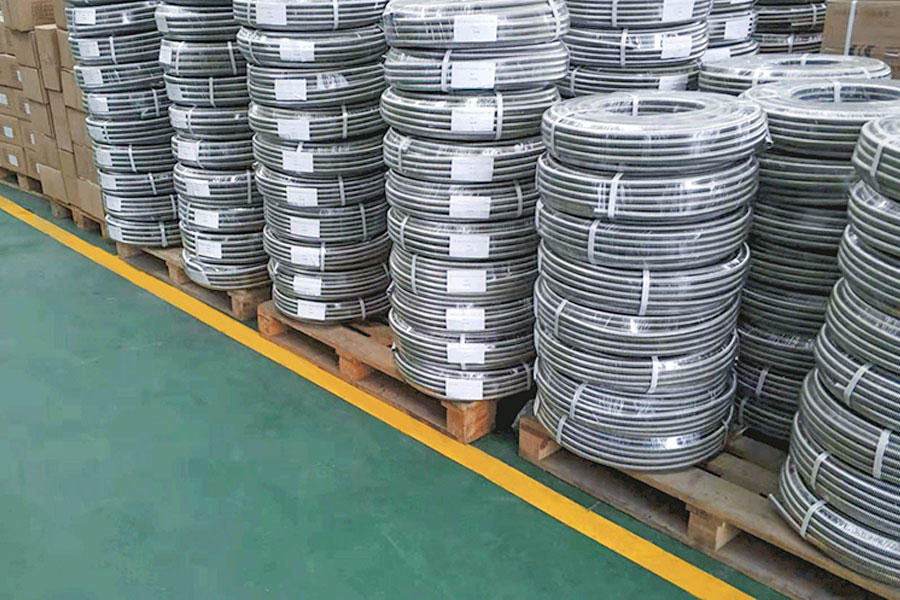 Shanghai Sansheng Health Technology Co.,Ltd.
with more than 20 years' history is headquartered in Shanghai city. We enjoy very convenient traffic, near Pudong airport and Ningbo port. Shanghai factory covers over 24000 square meters, produces corrugated stainless steel tube. The branch factory is located in Yuhuan Zhejiang province, supply all kinds of brass valves and fittings.As a famous
China corrugated stainless steel tubing manufacturers
and
custom stainless steel flexible hoses factory
, our core business is the production of CSST corrugated stainless steel tube 304 (with high resistance to pressure and deformation ) for two different applications: Plumbing and Gas.We specialize in manufacturing and supplying a wide variety of water tube and gas tube, wholesale stainless steel flexible hoses, and all kinds of fittings. Our ISO9001 certification further assures our internal and external quality control. We guarantee our customers high-quality products, quick delivery, and direct and attentive customer service. All the while we continue to actively seek mutual cooperation in business and technology, advocating OEM and ODM projects. We are looking forward to working with you.