A gas stove connector is a flexible tube that connects a gas stove to a gas supply line. It is an essential component of any gas stove installation and is designed to provide a safe and reliable connection between the stove and the gas supply.
Gas stove connectors are typically made from stainless steel or other corrosion-resistant materials and come in a variety of lengths to accommodate different stove configurations. They are designed to withstand the high pressures and temperatures associated with gas stove operation and are tested to meet strict safety standards.
One of the key benefits of a gas stove connector is that it allows for easy installation and removal of the stove. This can be particularly useful for those who may need to move their stove frequently or for those who want to perform maintenance or cleaning on the stove.
Cooking with gas is a popular choice for many people due to its fast heating and precise temperature control. However, it's important to ensure that your gas stove is connected safely and efficiently to the gas supply to prevent the risk of gas leaks and other safety hazards.
The
gas stove connector wholesale
is designed to provide a safe and reliable connection between your gas hob and the gas supply. These connectors feature advanced safety features such as leak detection and automatic shut-off valves to help prevent accidents and ensure safe operation.
In addition to safety features, the latest gas hob connectors are also designed for maximum efficiency. They are made from high-quality materials such as stainless steel, which provides excellent corrosion resistance and durability. They are also designed to reduce gas consumption, which can help save energy and reduce your utility bills.
By using the latest gas hob connector technology, you can cook with confidence knowing that your gas hob is connected safely and efficiently. It's important to have your gas hob and connector inspected regularly by a
gas stove connector manufacturers
to ensure that they are in good working order and to detect any potential problems before they become serious safety hazards.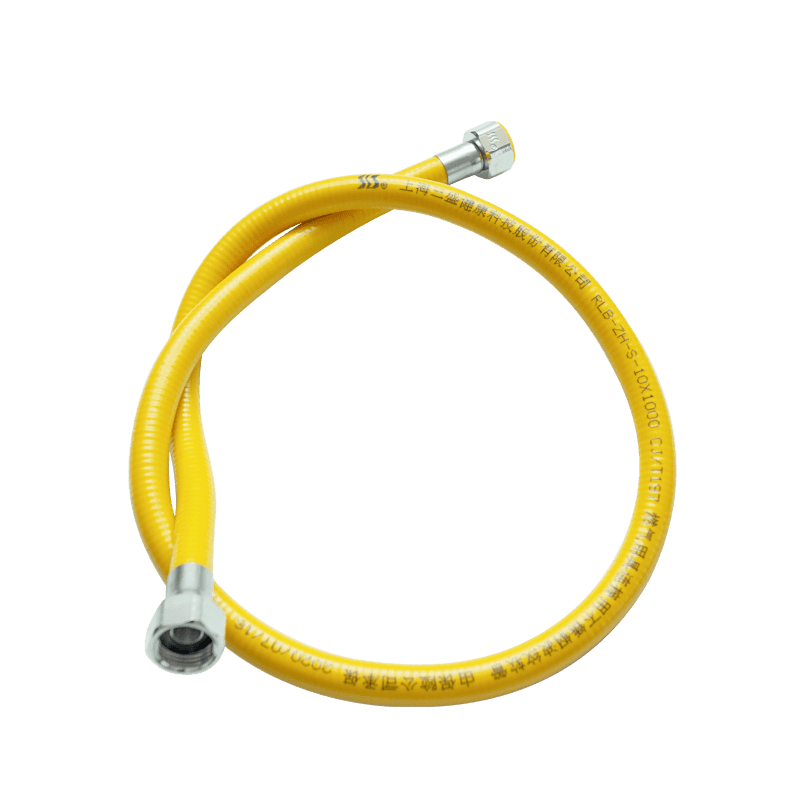 1: Healthy, safe, environment
2: High and low temperature resistance, high pressure resistance
3: No scaling, corrosion resistance
4. Resistant to pressure deformation, good flexibility
Gas tube is special tube used for gas application. Instead of traditional rubber hose, Sansheng gas tube is easy to install, reliable connection, corrosion resistance, more flexible, long life, good bending performance. The flexible covering material make the tube more safe, cleaner and nicer. It is widely used in the market .