1. First of all, health and stainless steel bellows are generally made of 304 or better 316 stainless steel. Many water cups and kettles use this material, which shows that there is no problem with health. Even if you have used it for many years, the inner wall of the tube is still bright. As new, it will not deposit any dirt, so it is safer to use.
2; The stainless steel bellows will not be damaged by frost, and its frost resistance is higher than other pipes.
3; It can also play a role in stretching, stainless steel bellows, corrugated, can be elongated by 40%, so generally there will be no water leakage problems when the house subsides. Use it more at ease.
4; The stainless steel bellows can be piped to the end, and there is no need to weld any joints in the middle of the water pipe. It can be directly bent over, which is really convenient.
5; Stainless steel bellows will not rot in the harsh environment for 70 years, and the life span is longer than other materials. Saved our maintenance costs.
6; The stainless steel bellows does not need to be direct, no elbow, no bridge, no welding, time-saving and convenient installation, only two backhands can be completed. But it is still necessary to do butt joints when installing the joints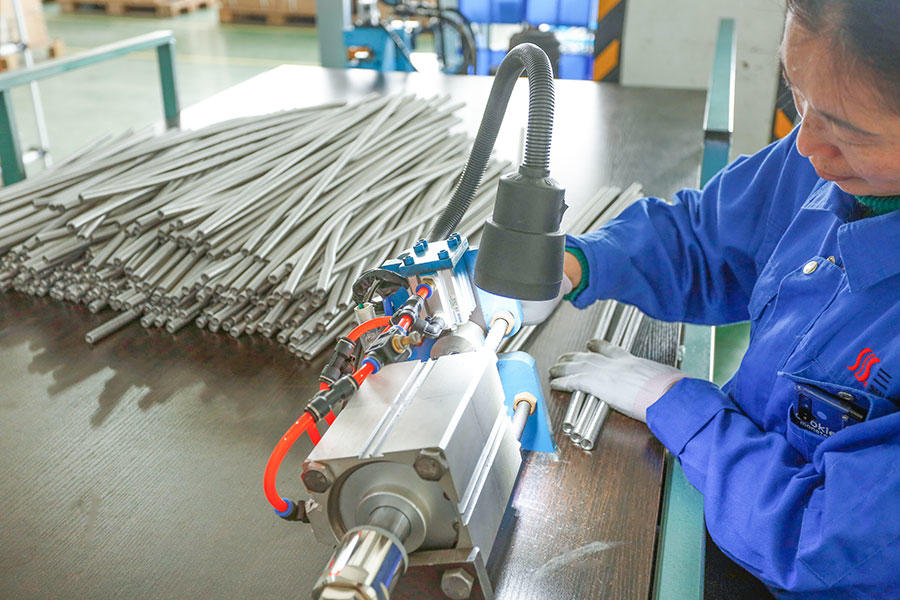 Shanghai Sansheng Health Technology Co.,Ltd. with more than 20 years' history is headquartered in Shanghai city. We enjoy very convenient traffic, near Pudong airport and Ningbo port. Shanghai factory covers over 24000 square meters, produces corrugated stainless steel tube. The branch factory is located in Yuhuan Zhejiang province, supply all kinds of brass valves and fittings.As a famous 
China corrugated stainless steel tubing manufacturers
 and 
custom stainless steel flexible hoses factory
, our core business is the production of CSST corrugated stainless steel tube 304 (with high resistance to pressure and deformation ) for two different applications: Plumbing and Gas.We specialize in manufacturing and supplying a wide variety of water tube and gas tube, 
wholesale stainless steel flexible hoses
, and all kinds of fittings. Our ISO9001 certification further assures our internal and external quality control. We guarantee our customers high-quality products, quick delivery, and direct and attentive customer service. All the while we continue to actively seek mutual cooperation in business and technology, advocating OEM and ODM projects. We are looking forward to working with you.