The construction of
flexible metal hoses
uses various components, such as hoses, hose assemblies, and braid collars. These components are joined together by using a TIG weld. It is important to get the cap weld perfect, as it is the connection point that holds the entire assembly together.
Flexible metal hoses are a great choice for water, oil, and steam systems. These hoses are durable and able to handle high pressures and abrasion. They are also made of stainless steel and can accommodate cryogenic conditions. They are also available in a variety of designs, including corrugated, interlocked, and braided.
When using flexible metal hoses in an application, it is important to pay attention to the type of alloy. While some metals are better than others, corrosion resistance is a critical feature to look for. For instance, 316 stainless steel has excellent corrosion resistance, but it may not be ideal for chlorinated water. If the hose is intended for use in harsh environments, it is important to consider the pressure rating. This factor can help determine whether it can handle internal pressure in the assembly.
Another important component of metal hoses is the braid. It is connected to hose fittings on both sides, which helps the hose resist internal pressure. Braids also help to absorb external tensile forces. Braids are typically made of two or more wires and mould themselves to the movement of the hose.
Corrugated hoses are economical flexible connecting elements. They are able to resist thermal expansion, vibration, and movement. This makes them good filling hoses, vacuum lines, and pressure hoses. However, they are not suitable for manual handling. However, they are also pressure-tight and are ideal for conveying liquids under pressure. If used in the correct way, they can handle any type of liquid or gas.
Flexible metal hoses
are often used in applications where chemicals or extreme temperatures are present. They can withstand temperatures up to 120 degrees Fahrenheit. They can also be used in applications where there is a need for a higher degree of flexibility. They are also highly resistant to corrosion and aging.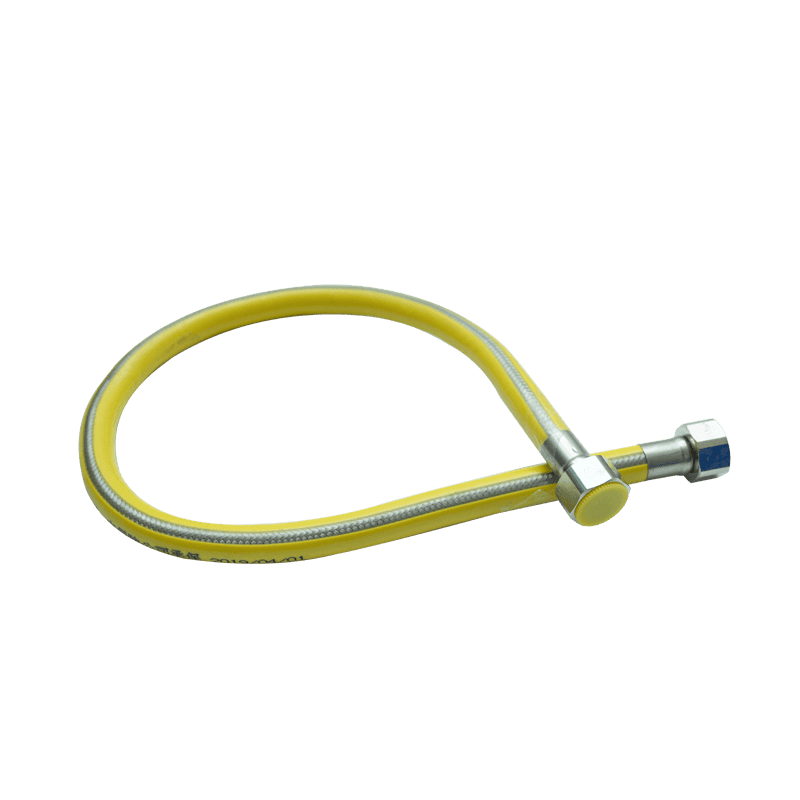 1: Healthy, safe, environment
2: High and low temperature resistance, high pressure resistance
3: No scaling, corrosion resistance
4. Resistant to pressure deformation, good flexibility
Gas tube is special tube used for gas application. Instead of traditional rubber hose, Sansheng gas tube is easy to install, reliable connection, corrosion resistance, more flexible, long life, good bending performance. The flexible covering material make the tube more safe, cleaner and nicer. It is widely used in the market .