Stainless steel
bellows connection methods are divided into flange connection, welding, threaded connection, and quick joint connection. Small-caliber metal hoses generally use threaded and quick joint connections, and larger diameters generally use flanged and welded connections.
Stainless steel hose material: SUS301/SUS304; inner diameter 4mm-10mm polished.
Uses of stainless steel hose: automatic instrument signal tube, automatic instrument wire protection tube; precision optical scale circuit, industrial sensor, electronic equipment circuit protection tube; electrical circuit safety protection, thermal instrument capillary protection and hollow core high-voltage optical cable internal support .
Stainless steel hose characteristics: It has good flexibility, corrosion resistance, high temperature resistance, abrasion resistance, tensile resistance, water resistance and provides excellent electromagnetic shielding performance. The stainless steel hose can be freely bent into various angles and curvature radii, and has the same flexibility and durability in all directions; the stainless steel hose has flexible pitches, good flexibility, and no blockage and stiffness. . The stainless steel threaded hose has a certain tensile strength between the side buckles to prevent the damage of the hose from exposing the lines laid inside the hose, and the axial tension can withstand more than 6 times the nominal inner diameter.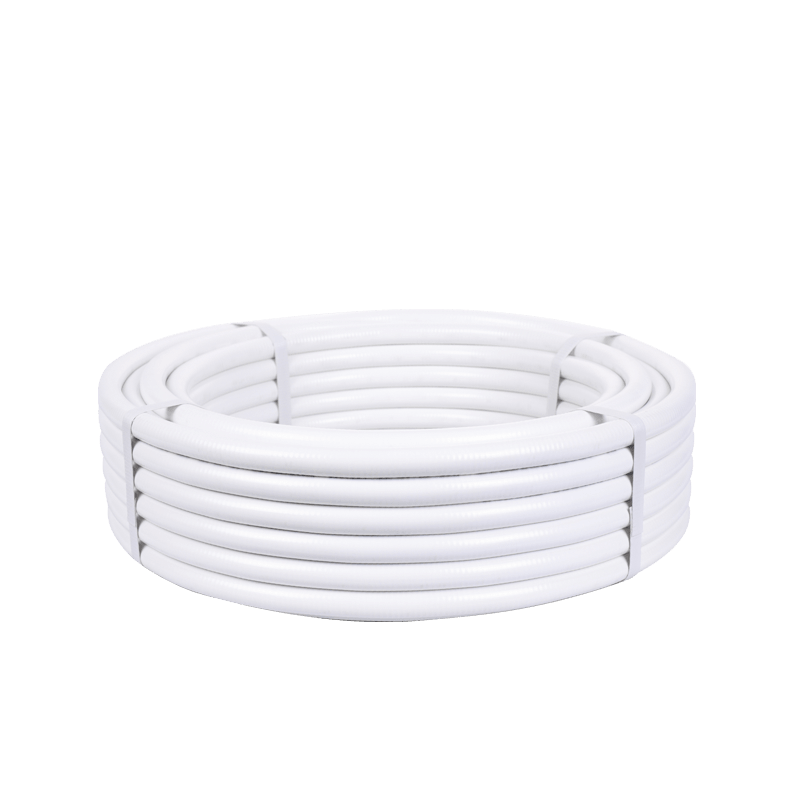 Shanghai Sansheng Health Technology Co.,Ltd. with more than 20 years' history is headquartered in Shanghai city. We enjoy very convenient traffic, near Pudong airport and Ningbo port. Shanghai factory covers over 24000 square meters, produces corrugated stainless steel tube. The branch factory is located in Yuhuan Zhejiang province, supply all kinds of brass valves and fittings.As a famous 
China corrugated stainless steel tubing manufacturers
 and 
custom stainless steel flexible hoses factory
, our core business is the production of CSST corrugated stainless steel tube 304 (with high resistance to pressure and deformation ) for two different applications: Plumbing and Gas.We specialize in manufacturing and supplying a wide variety of water tube and gas tube, 
wholesale stainless steel flexible hoses
, and all kinds of fittings. Our ISO9001 certification further assures our internal and external quality control. We guarantee our customers high-quality products, quick delivery, and direct and attentive customer service. All the while we continue to actively seek mutual cooperation in business and technology, advocating OEM and ODM projects. We are looking forward to working with you.