The flexibility of stainless steel gas pipes provides a range of advantages for kitchen installations. First and foremost, these pipes are highly resistant to corrosion, which means they are less likely to fail or leak over time. Additionally, flexible stainless steel gas pipes are highly durable and can withstand high temperatures and extreme weather conditions. This makes them ideal for use in outdoor kitchens, as well as indoor kitchens that are exposed to heat and humidity.
Another advantage of flexible stainless steel gas pipes is their ease of installation. These pipes can be quickly and easily bent and shaped to fit around obstacles and corners, which can significantly reduce installation time and costs. This is especially beneficial for retrofitting existing kitchens or for installations in tight spaces where traditional rigid pipes may not be feasible.
Flexible stainless steel gas pipes are ideal for a wide range of kitchen applications. They can be used to connect gas stoves, ovens, and other kitchen appliances to the main gas line. Additionally, flexible gas pipes can be used to connect outdoor grills and cooking equipment to the gas line, allowing for easy and convenient outdoor cooking.
Flexible gas pipes can also be used in commercial kitchens, where the ability to quickly and easily retrofit existing spaces is essential. These pipes can be used to connect gas-powered fryers, ovens, and other equipment, providing reliable and secure connections that are less prone to leaks and failures.
Flexible stainless steel gas pipes offer a range of benefits for kitchen installations. They are highly durable, resistant to corrosion, and easy to install, making them ideal for a range of applications.
Whether China Flexible SS Gas Pipes For Kitchen Suppliers
are installing a new kitchen or retrofitting an existing space, flexible gas pipes can provide reliable and secure gas connections that will last for years to come.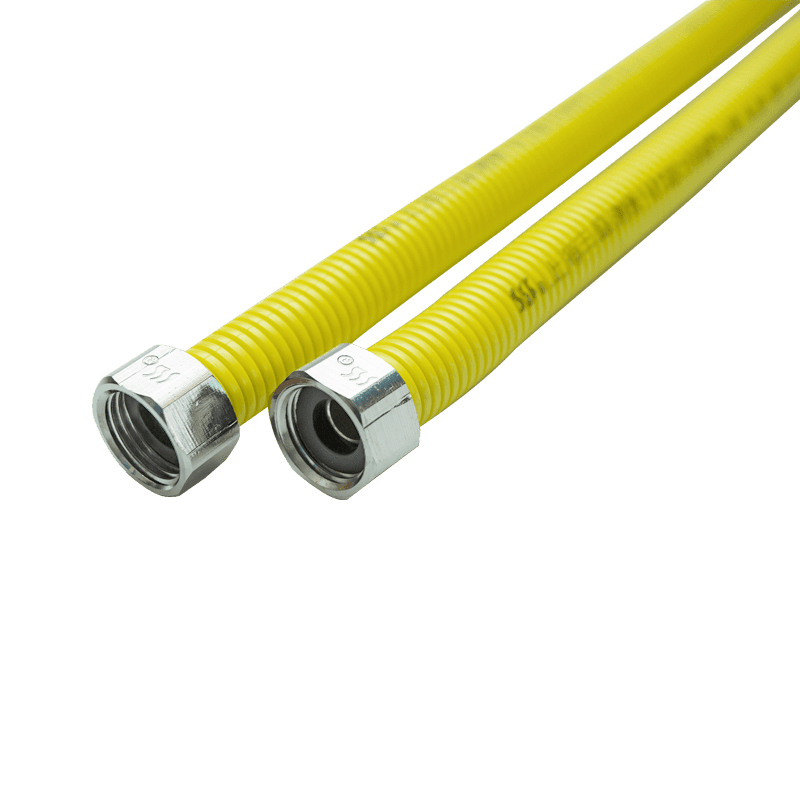 1: Healthy, safe, environment
2: High and low temperature resistance, high pressure resistance
3: No scaling, corrosion resistance
4. Resistant to pressure deformation, good flexibility
Gas tube is special tube used for gas application. Instead of traditional rubber hose, Sansheng gas tube is easy to install, reliable connection, corrosion resistance, more flexible, long life, good bending performance. The flexible covering material make the tube more safe, cleaner and nicer. It is widely used in the market .