Understanding the safety features of a gas stove connector is essential for ensuring the safe operation of your gas stove. Here are some of the key safety features that you should look for when selecting a gas stove connector:
Material: A high-quality gas stove connector should be made from durable materials that are resistant to corrosion and wear. Look for connectors made from stainless steel or other corrosion-resistant metals.
Pressure rating: The gas stove connector should have a pressure rating that is appropriate for your gas stove. This information is usually provided on the packaging or in the product specifications.
Length: The length of the gas stove connector should be appropriate for your stove and the location of the gas line. Make sure to measure carefully before purchasing a connector to ensure that it is the right length.
Fittings: The fittings on the gas stove connector should be secure and leak-proof. Look for connectors with brass or other high-quality fittings.
Safety valve: Some gas stove connectors are equipped with a safety valve that automatically shuts off the gas flow in the event of a leak or other problem. This can provide an added level of safety and peace of mind.
Certification: Look for
China gas stove connector wholesale
that are certified by a reputable safety organization, such as UL or CSA. This indicates that the connector has been tested and meets rigorous safety standards.
By selecting a gas stove connector with these safety features, you can help ensure that your gas stove operates safely and efficiently. It's also important to have your gas stove and connector inspected regularly by a
China gas stove connector factory
to detect any potential problems or leaks.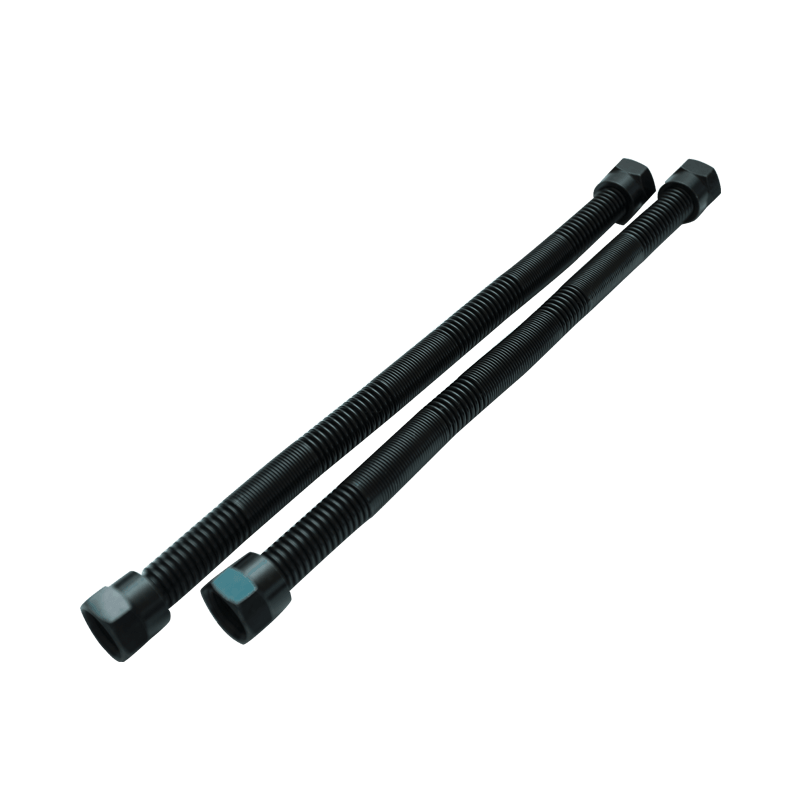 1: Healthy, safe, environment
2: High and low temperature resistance, high pressure resistance
3: No scaling, corrosion resistance
4. Resistant to pressure deformation, good flexibility
Gas tube is special tube used for gas application. Instead of traditional rubber hose, Sansheng gas tube is easy to install, reliable connection, corrosion resistance, more flexible, long life, good bending performance. The flexible covering material make the tube more safe, cleaner and nicer. It is widely used in the market .