As an important connecting component in engineering technology, it is widely used in aerospace, petrochemical, mining electronics, machinery and shipbuilding, medical and health, textile electronics, energy architecture and other fields. In these industries, the performance testing requirements for the quality of metal bellows used are relatively strict, especially the pressure test and air tightness test.
The pressure test of
Stainless Steel Gas Tube
belongs to the safety performance index test. The pressure test is mainly carried out to detect whether the hose has abnormal failure forms such as leakage and parts damage, because the qualified products are required not to have abnormal failure forms such as leakage signs or parts damage.
Dry and clean air or nitrogen or other protective gas as the test medium shall be used for the air tightness test. The air tightness test is conducted to detect whether there is air leakage in the hose. Test method: block one end of the hose to be tested, and connect the other end with the air outlet of the pressurizing device. Immerse the hose in water to remove the bubbles adsorbed on the mesh sleeve. After the air pressure is stable, hold the pressure for 10min, and check whether the test piece has air leakage.
1. It has good oil resistance, chemical corrosion resistance, temperature resistance, positive and negative pressure resistance, and seawater corrosion resistance
2. Light weight, 40% lighter than ordinary rubber hose, 30% lighter than metal bellows, which reduces the strength of workers, makes operation simpler and more convenient, and provides work efficiency
3. When escorting flammable media of oil products, due to pressure, flow rate, friction and other factors, certain static electricity will occur. If it is not exported in real time, the results will be unimaginable. The product is supported and connected by inner and outer armor double layer steel wires, with excellent conductive function and safe and reliable application.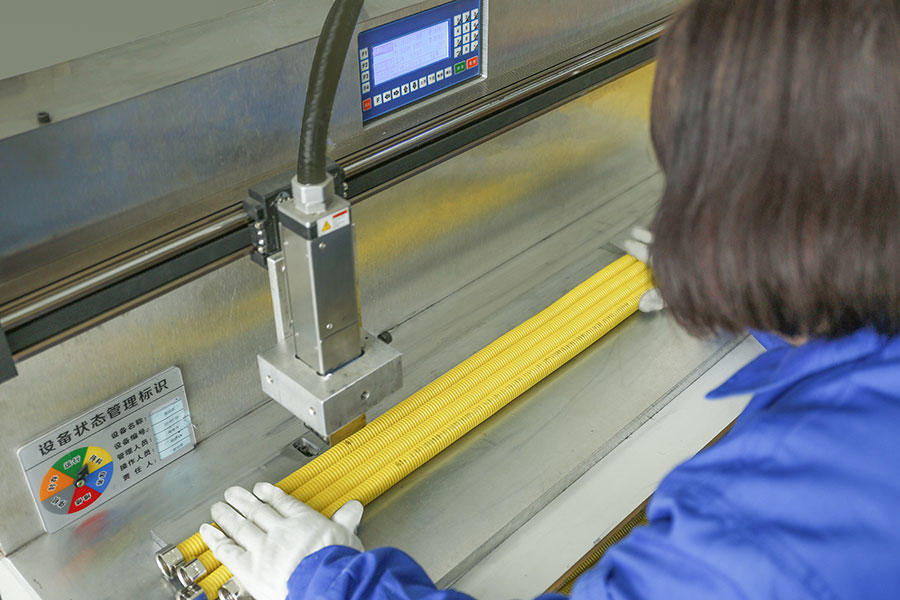 1: Healthy, safe, environment
2: High and low temperature resistance, high pressure resistance
3: No scaling, corrosion resistance
4. Resistant to pressure deformation, good flexibility
Gas tube is special tube used for gas application. Instead of traditional rubber hose, Sansheng gas tube is easy to install, reliable connection, corrosion resistance, more flexible, long life, good bending performance. The flexible covering material make the tube more safe, cleaner and nicer. It is widely used in the market .