Although
stainless steel bellows
has many advantages and few disadvantages, we still need to recognize its advantages and disadvantages, so as to better maintain the pipeline in daily installation and operation and use it rationally. However, some pipeline transportation companies choose low-cost pure steel pipes instead of stainless steel corrugated pipes. Is this possible?
Today, with the rapid development of the corrugated pipe industry, its range of use is becoming wider and wider, and there are many types in the market, including plastic corrugated pipes, metal corrugated pipes and other varieties, which are widely used in home decoration, or as Water pipes, gas pipes, etc. Some designers in the decoration industry will also recommend the owners to use stainless steel bellows and their joints and other pipe fittings with good quality and stable performance in their plans. Although the price is more expensive than ordinary rubber hoses, their flexibility, tensile strength, and stress are better than ordinary rubber. Materials, nylon tubes and other products will be better, and the service life will be relatively longer.
With the increasing popularity of stainless steel metal hoses in the market, people's acceptance of them is getting higher and higher. The root cause is that stainless steel corrugated pipes have more advantages than plastic hoses.
1. Good workability: The stainless steel corrugated hose is a thin-walled hose, which reduces the overall weight and greatly reduces the construction load and construction time.
2. Corrosion resistance: The main body of the bellows is made of 304 or 316L stainless steel, and both ends are made of stainless steel joints or carbon steel joints, which have good corrosion resistance and ensure sealing.
3. High pressure resistance: Considering various factors such as pressure in actual work, use environment and use conditions, all parameters of the bellows have been carefully calculated and repeatedly tested by the expert technical team to ensure that it can withstand pressure during work. Safety.
4. Various types: the existing bellows diameter ranges from DN8 to DN4000, and other specifications can be customized according to customer requirements.
5. Anti-shock and anti-displacement: The stainless steel corrugated hose has the characteristics of good flexibility and compensation for displacement.
6. Beautiful appearance: The appearance is clear and bright, and it is as new as ever.
7. Shock resistance and high speed.
8. It can transmit torque itself. In the operation of ordinary mechanical seals, an additional structure for transmitting seals is required.
9. Fewer leak points.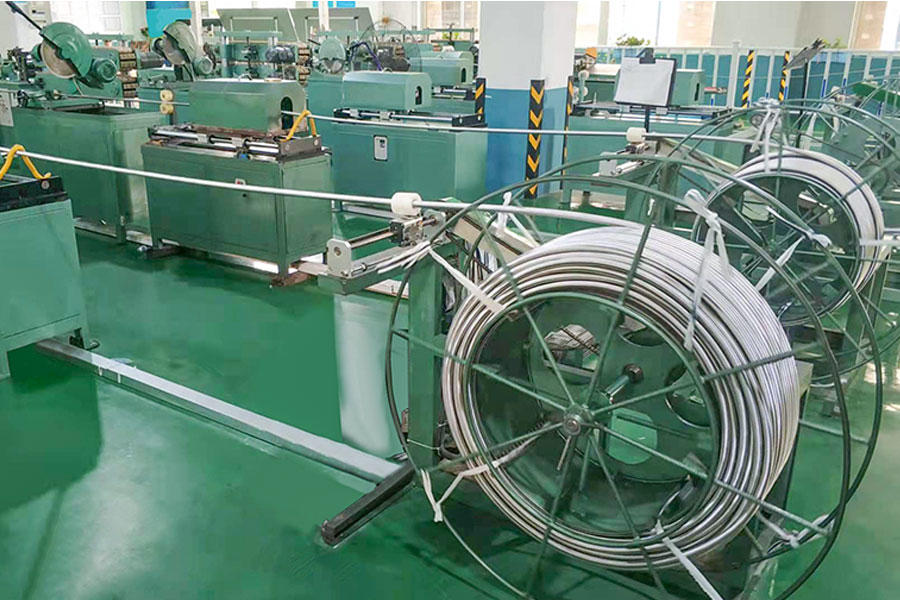 Shanghai Sansheng Health Technology Co.,Ltd. with more than 20 years' history is headquartered in Shanghai city. We enjoy very convenient traffic, near Pudong airport and Ningbo port. Shanghai factory covers over 24000 square meters, produces corrugated stainless steel tube. The branch factory is located in Yuhuan Zhejiang province, supply all kinds of brass valves and fittings.As a famous 
China corrugated stainless steel tubing manufacturers
 and 
custom stainless steel flexible hoses factory
, our core business is the production of CSST corrugated stainless steel tube 304 (with high resistance to pressure and deformation ) for two different applications: Plumbing and Gas.We specialize in manufacturing and supplying a wide variety of water tube and gas tube, 
wholesale stainless steel flexible hoses
, and all kinds of fittings. Our ISO9001 certification further assures our internal and external quality control. We guarantee our customers high-quality products, quick delivery, and direct and attentive customer service. All the while we continue to actively seek mutual cooperation in business and technology, advocating OEM and ODM projects. We are looking forward to working with you.